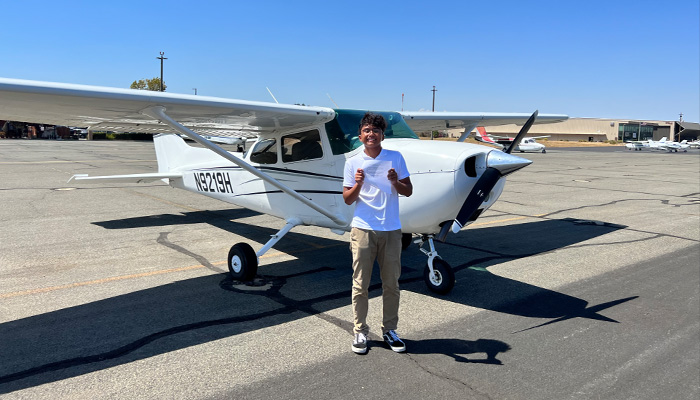 14 Oct

Congratulation Justin Oseo on your Private Pilot License

We have been working with Justin for two years. He has helped teach kids to fly at the Camarillo Airshows and most recently at the Apple Valley Airshow. Justin will continue to help us develop curriculum for K12 students while he attends college. Justin benefited from AMAZING middle and high school curriculums exposing him to engineering at an early age. Here is his story written by Justin

Currently, I am a Private Pilot but plan on getting all the
necessary ratings to become an Airline Transport Pilot. I did my training at Fly Compton
Aeroclub, a flight school in Compton California. I went to J H Hull middle school where I
completed a robotics class and got introduced to engineering. After, I attended Torrance High
School in Torrance, California, where I completed Principles of Engineering, Aerospace
Engineering, AP Computer Science, and Engineering Design and Development. I was included
in numerous clubs during my time at Torrance High including a club I founded called Aerospace
and Aviation. Outside of school, I am involved in clubs such as the Experimental Aircraft
Association and the Organization of Black Aerospace Professionals. Currently, I attend Mt. San
Antonio where I plan to get an associate's degree in Commercial Flight.

We are very proud of Justin's success.