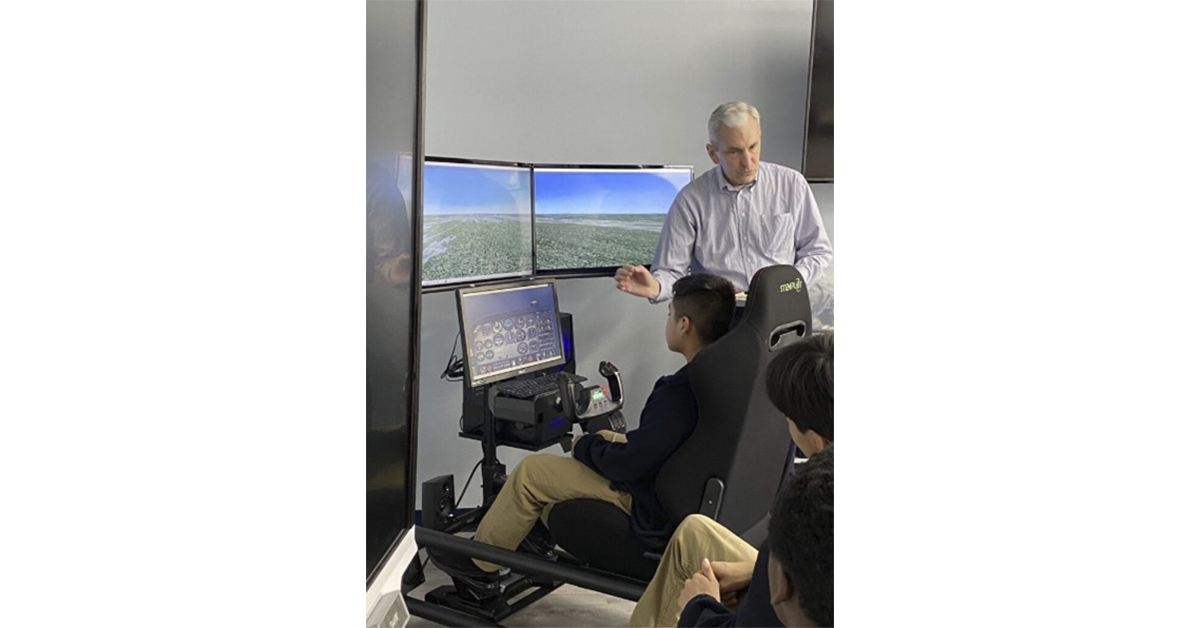 30 Aug

San Miguel students fly into the school year with STEMPilot

San Miguel Academy has been giving students a chance to thrive and learn in a safe and positive environment for 18 years, serving low-opportunity students and their families in the city of Newburgh, NY. San Miguel's mission is to break the cycle of poverty through education.

Background

San Miguel Academy first started as an idea by Father Mark Connell and several of his friends. They saw there was high crime and violence in Newburgh, NY, and low graduation rates among at-risk youth. After many months of planning and securing funding, San Miguel Academy (SMA) opened in 2006 as an independent school for low-opportunity students in grades 5th-8th.

San Miguel also makes a 12-year commitment to each student and their family, which is integral to changing the trajectory of their students' lives. San Miguel is 100% scholarship driven. After graduating from SMA, students are givent the opportunity to join San Miguel's Graduate Success Program. The program supports students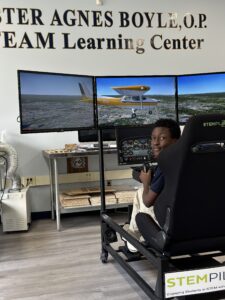 through high school and in pursuing the post-secondary path that's right for them. Their Graduate Success Program includes preparing their students to enter college, trade school, and the military.
Incorporating flight in STEAM
The development of career-ready skills for the 21st-century marketplace is at the core of the San Miguel Academy Project and Place-Based Learning curriculum. In 2022, SMA (San Miguel Academy) purchased a Pilot Pro 3 flight simulator from STEMPilot. Their flight simulator is considered one of the focal points of their newly renovated STEAM Learning Center. The STEMPilot program at San Miguel develops STEAM skills and introduces students to multiple STEAM-related careers including engineering, coding, business, and aviation. They are fortunate to have American Airlines Captain David Terwilliger, Major, U.S.A.F. Retired, teaching the program.
We are thrilled to be part of the San Miguel Academy family as they build future leaders and pilots. STEMPilot has been providing resources and materials for educators since 2005. STEMPilot's mission is to engage students in STEM through simulation with the main focus of flight.
To learn more about STEMPilot and how to incorporate flight in your classroom, go to https://www.stempilot.com/curriculum-2-2/.